Waar kun je op letten bij het aanschaffen van een nieuwe laptop?
Het aanschaffen van een laptop doe je voor langere tijd. Dit kan voor een studie, werk of hobby zijn. Afhankelijk van wat je met de laptop gaat doen kun je een keuze maken in een ruim aanbod laptops. Deze keuze maken is zo makkelijk nog niet. Er zijn tal van fabrikanten die laptops verkopen, dit kan het soms lastig maken om een keuze te maken.
In de blogs van smiliez vertellen wij jou onder andere waar je op kunt letten bij het aanschaffen van een laptop. Hierin worden de belangrijkste aspecten besproken die voor jou aankoop relevant zijn. 
De duurste laptop hoeft namelijk niet altijd de beste te zijn. Het heeft bijvoorbeeld ook geen zin om een over prijsde laptop aan te schaffen voor relatief simpele werkzaamheden. Je moet je daarom bij het aanschaffen van een laptop overwegen wat voor jou belangrijk is en waar de laptop aan moet voldoen. Deze informatie vind je in onze blogs.
SMILIEZ HELPT JOU BIJ HET DOEN VAN AANKOPEN
VOLG ONS OOK OP ONZE SOCIALS
This 8 hour course will teach you all the required skills needed when designing and developing a live WordPress website, including using the advanced options of HTML and CSS.
A strict teacher that has been teaching since the age of 16. Stella won't give you any slack, so you will have to do the very best work you've done in your life.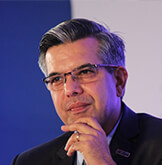 Donald has a PHD in both Computer Science and Design. His beginner course is a must see for any aspiring web professional who want to learn from the best.
If there's someone who can explain anything, Gaby is the one. She teaches you not just how to do something, but why to do it this way and not the other.
We know about your hectic schedule. We also know the only way you truly understand a subject is by practicing it in a real environment. This is why we've set a playground area that's full of hours of exercises, questions and challenges. It even has a gaming section. 
The best campus facilities
In addition to our online classroom, we also offer an option to take part in a live classroom. It takes place in our vast campus located in Westfield, London. Here you'll be able to use the most up-to-date facilities and computer equipment.
Join our course and start building the most wanted career available today. We make sure every class is easily understood, and that all students reach the same level of expertise needed for today's hi-tech industry.